Mask - 3-Ply Individually Wrapped Disposable Masks - 50 Pack
Mask - 3-Ply Individually Wrapped Disposable Masks - 50 Pack
AESF has two options for 3-ply masks for those who can afford to buy masks:
50 masks for $7.50 ($0.15 cents per mask)

50 masks for $15.00 ($0.30 cents each, buy 1 give 1) 

+ 50 masks donated to someone in Austin in need. 
If you can only afford to buy masks for yourself, that's OK. If you can afford to, please consider the "buy 1 give 1" program to help others. And if you need free masks, please apply here.
Choose the amount you would like to purchase or donate using the dropdown selector.
**Please allow 5 business days to process your order.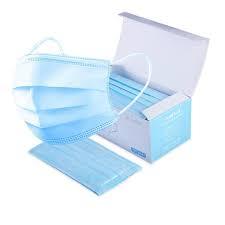 © 2020 AUSTIN EMERGENCY SUPPLY FOUNDATION
help@atxsupply.org
#FreeMasksForAustin